Ella Bucknall: Writing memoir in comic-strip format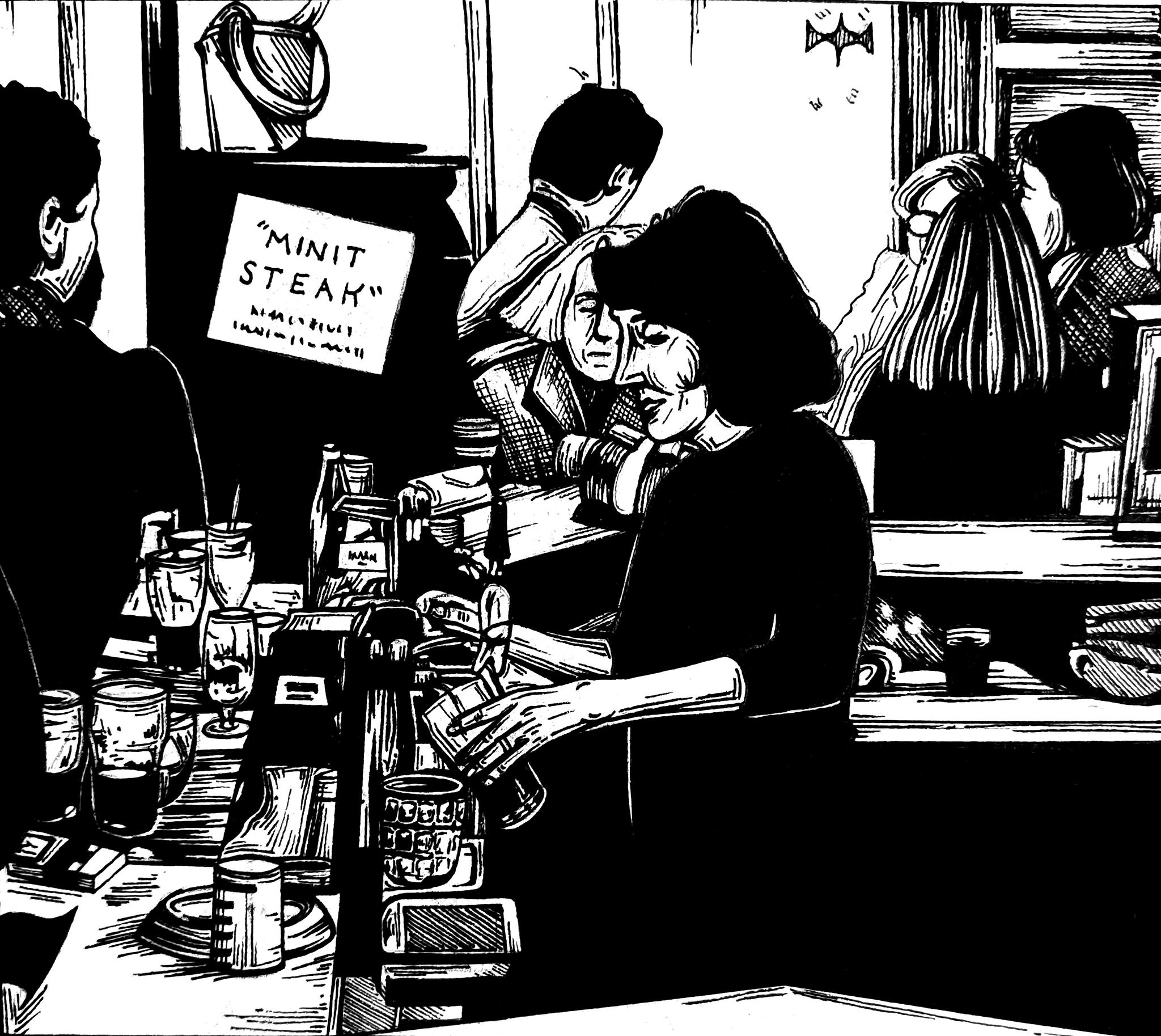 Years after my grandparents left The Salutation pub in Hulme where my mother and her siblings grew up, a blue plaque was introduced marking it as the site where Charlotte Brontë began to write Jane Eyre when she brought her father to Manchester for cataract surgery. The discovery of this link between my family and the Brontës gave rise to a series of uncommon coincidences which seemed suddenly to ally our respective family histories: Irish emigration; the North; storytelling; religion; loss; superstition; as well as the 'demon of drink'.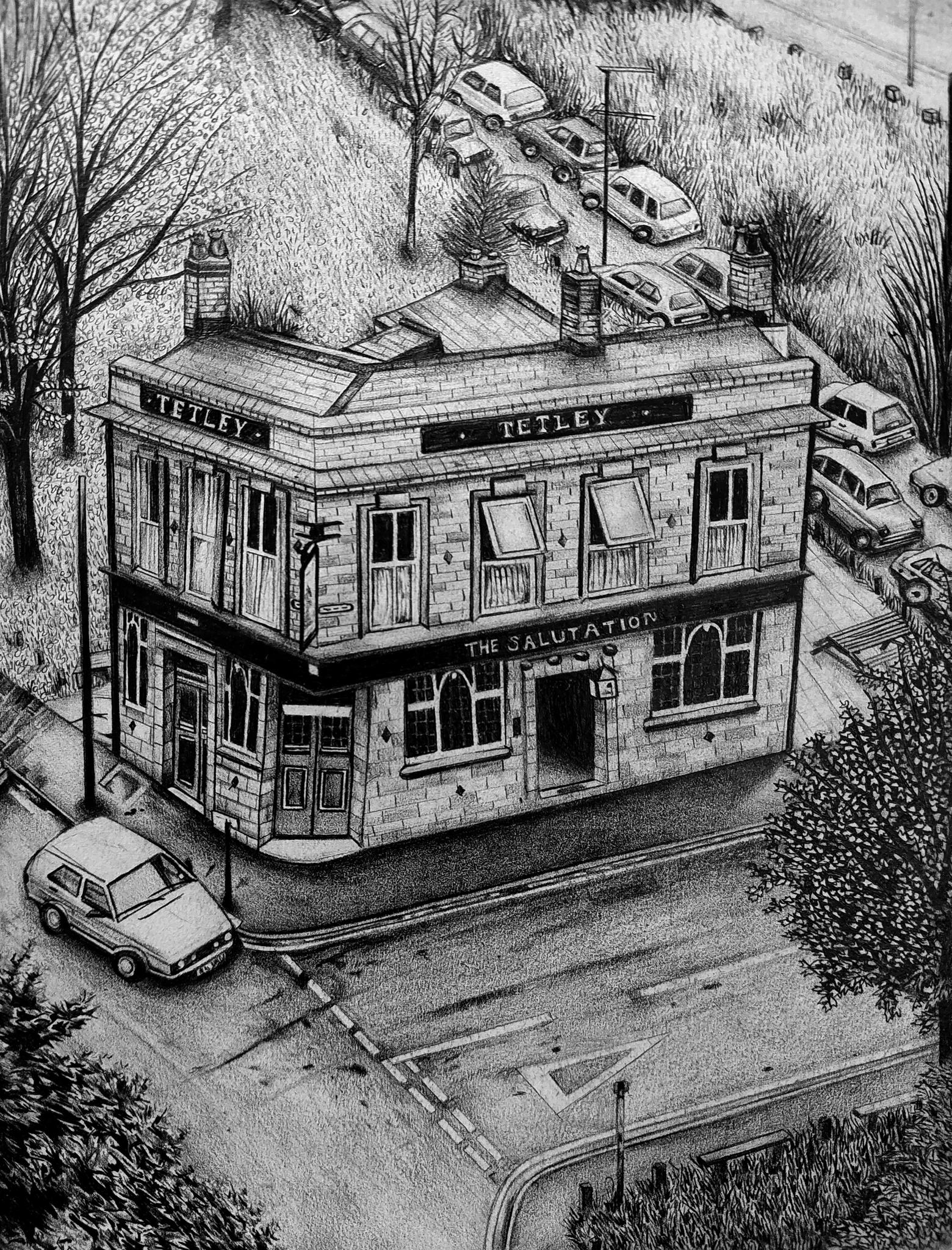 For my PhD in Creative Writing at King's College London, I am writing and illustrating a graphic memoir about The Salutation pub, under the supervision of Edmund Gordon and Jane Elliot. Using the pub as a locus to explore these comparative family histories, I will examine the influence of place on family identity; drinking culture, alcoholism, and its legacy on family; and the ways in which stories and legends can perpetuate family dynamics: 'let's see if one tree won't grow as crooked as another, with the same wind to twist it' (Emily Brontë, Wuthering Heights).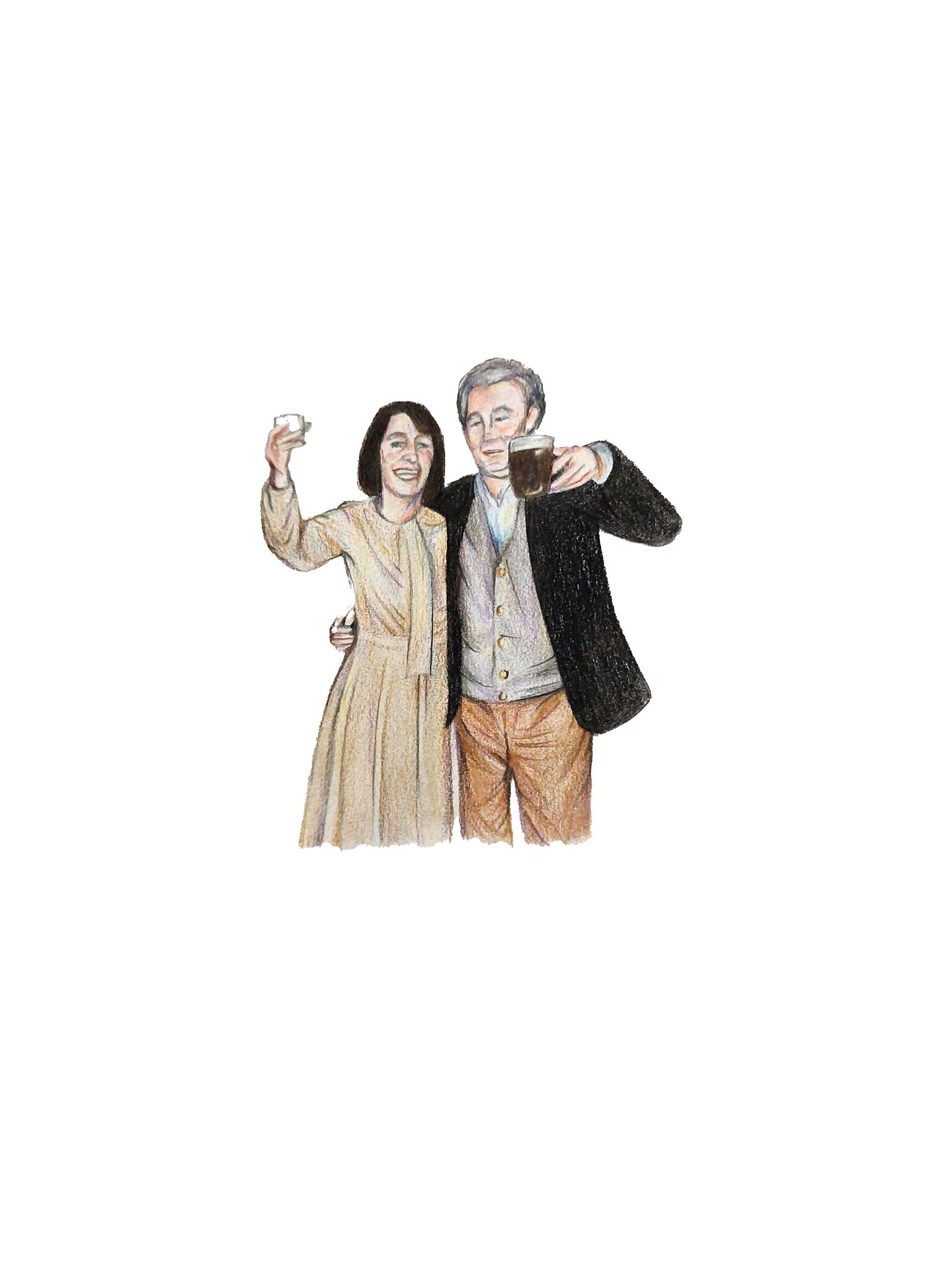 I am combining biography, visual art, literary history, and narrative non-fiction, taking inspiration from other graphic books which likewise bend and blend form. As the narrative traverses two centuries in the history of the pub, I am shifting between different mediums in my illustration (pencil, ink, digital) to orient the reader within the different time periods. The graphic medium allows much opportunity for play and experimentation, and I am exploiting the possibilities of the form, employing literal 'blackouts', for instance, and emulating the repetitive nature of life in the pub through recurring visual motifs.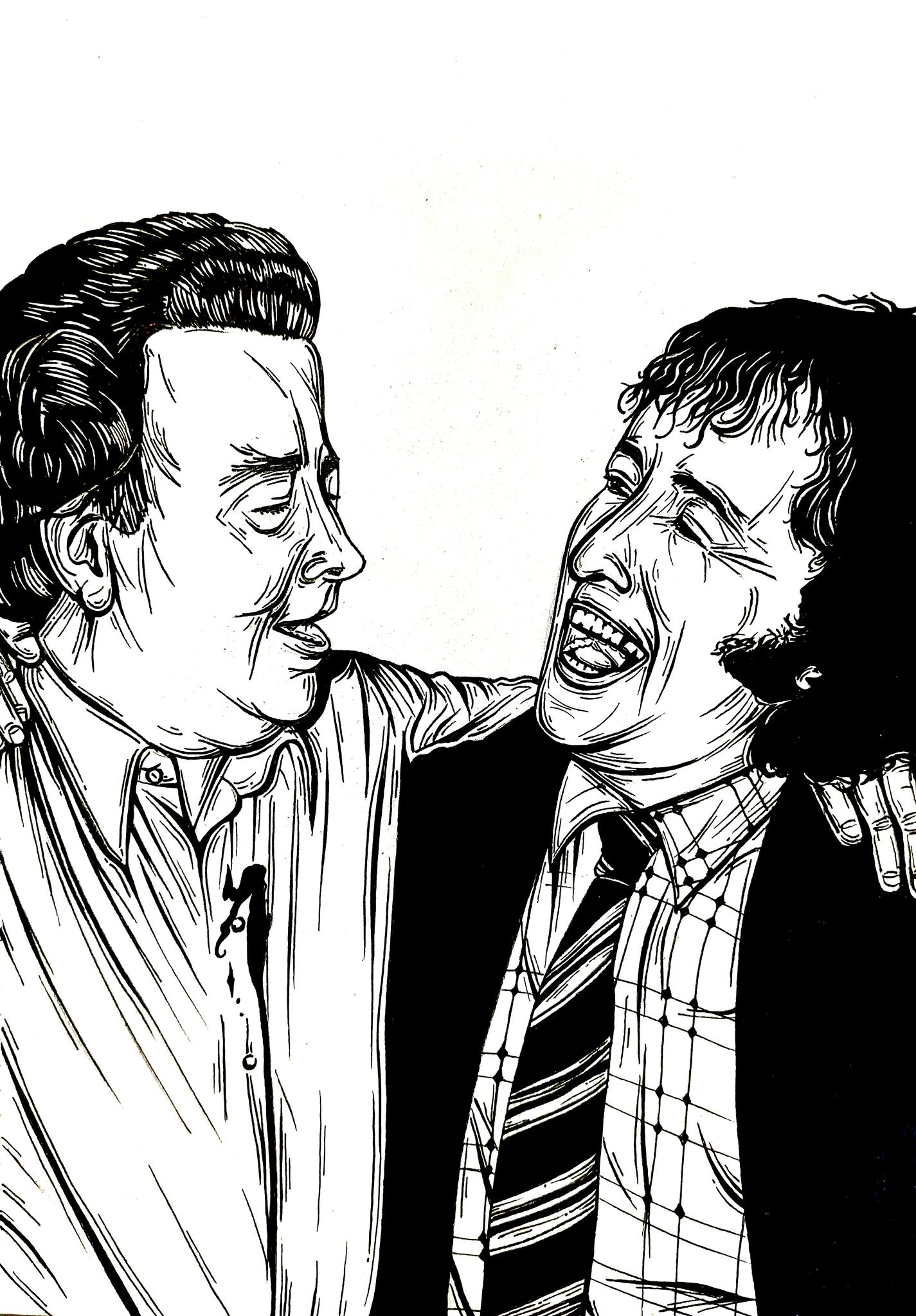 This project follows my first book, a graphic biography of Virginia Woolf. I am facing new challenges with this book both in writing and illustration. It is a personal project, in a more direct sense, and I am constructing the narrative largely through family interviews and anecdotes, rather than through an archive of letters, diaries, and previous written biographies, as with my Virginia Woolf book. At this stage, I am attempting to thread the various narrative strands together through storyboards, and I am digging into my sketchbooks to test my mixed medium approach and develop my characters.
Ella Bucknall is a writer and illustrator working on a graphic biography of Virginia Woolf, for which she is represented by Harriet Moore of David Higham Associates. Ella is also an LAHP funded PhD candidate in Creative Writing at King's College London