Tash Law: Using fashion off-cuts to make new art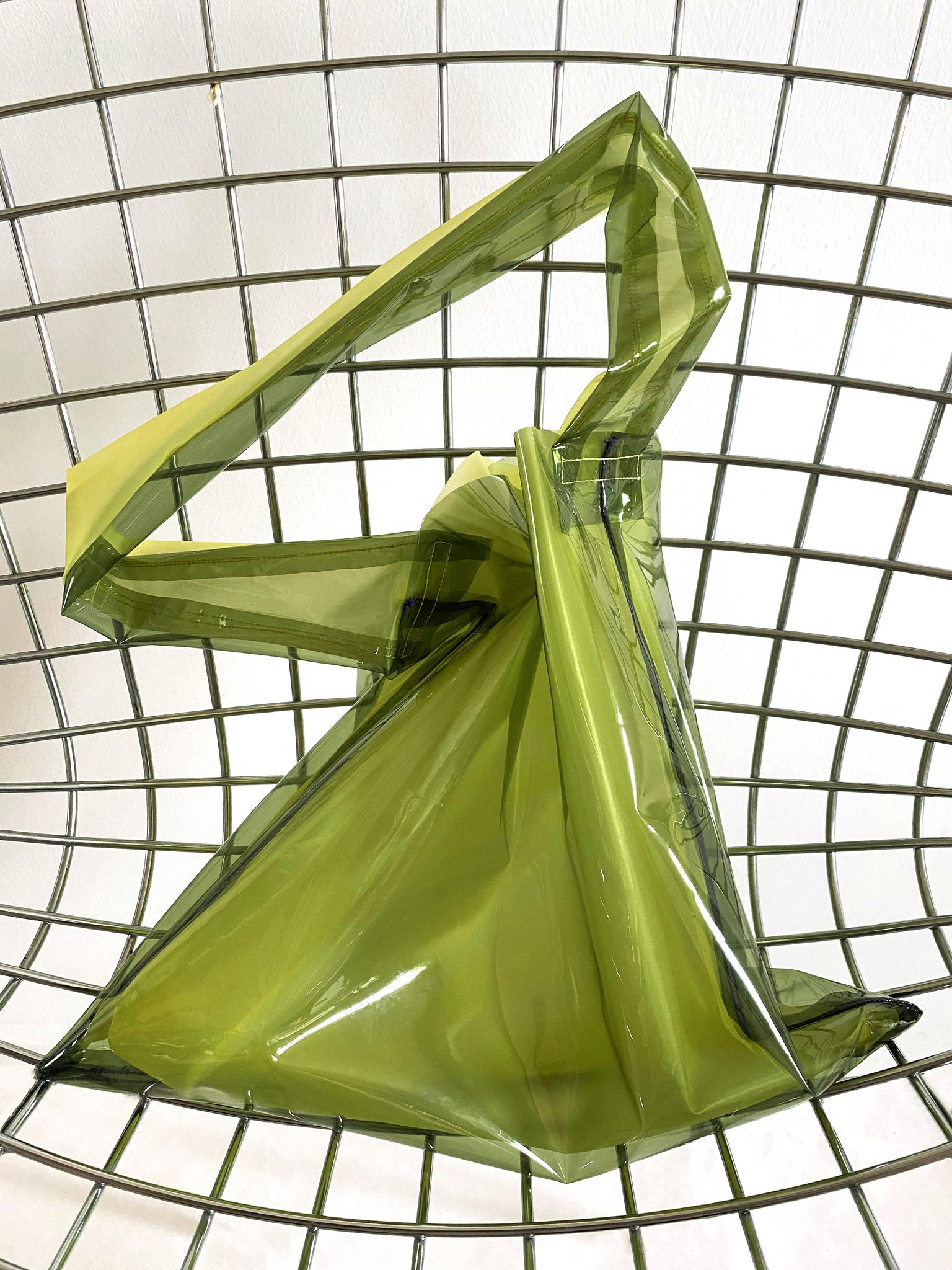 Designing my collection of handbags, Tiny Tote Universal, I noticed how many off-cuts of fabric I was producing. These off-cuts with little purpose open up possibilities for play and experimentation. I began by leaving the fabric samples dipped in bleach. The colours would fade gradually during the week, as though organically, while the outlines retained their original form. Watching Antônio Moreno's short film Eclipse (1984) I saw a parallel between the organic fading of dye in my pieces, and the fluidity of the stills from Moreno's film where "images are transfigured, inside a mushroom of an explosion."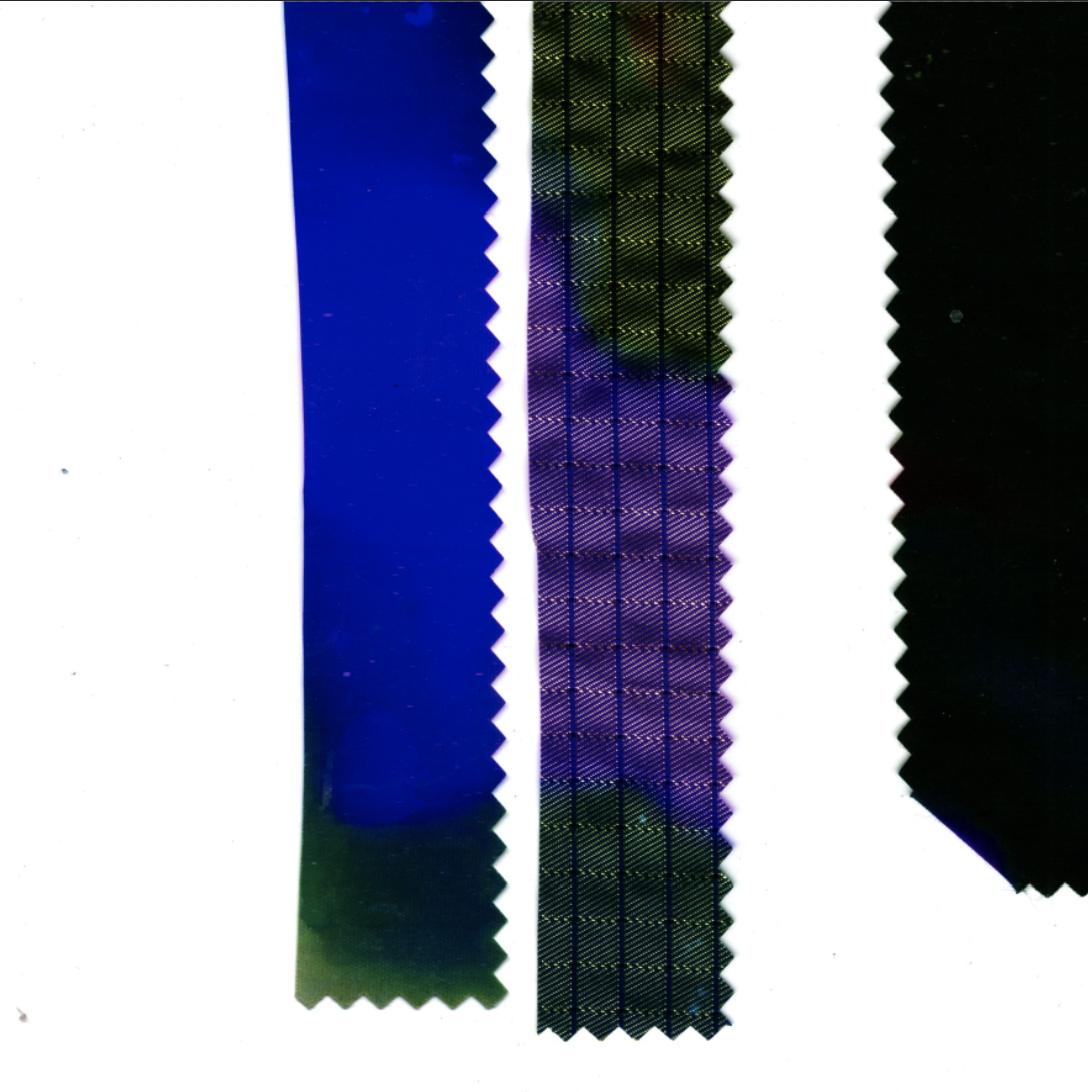 Moreno's film led me to experiment with digital media. I scanned the samples and overlaid the images with stills from Eclipse. A chemical fusion took place. The colours produced by the bleaching formed a single layer with the microscopic film stills. This dense textural made a burst of colour: something organic yet man-made. Scanning introduced an element of unpredictability, crushing some fabrics while others were pressed flat against the plane. The materials were animated, a site of agency, echoing the movement of Morano's film.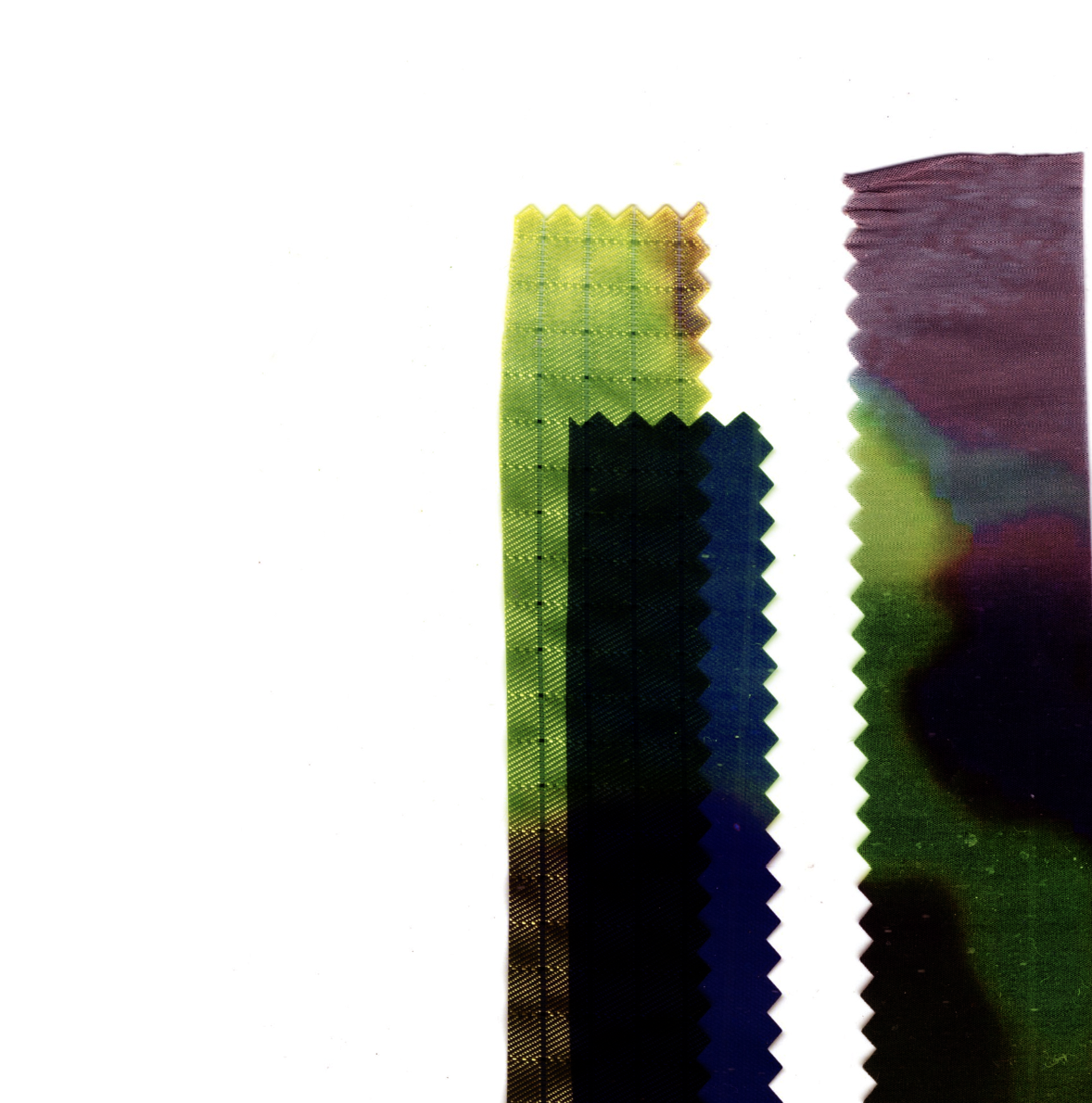 The grid pattern of the ripstop made a counterpoint to the flow of colour, harmoniously bringing the compositions together. Here I am reminded of the American sculptor Judith Shea. Shea studied Fashion Design at Parsons before turning to sculpture. In her work Shea fuses the form of clothing with rigid and grid-like aspects of modernist sculpture, superimposing a grid-like structure over a trouser arrangement. In contrast to Shea's overlayed grid, the ripstop introduced a self-contained element that explored the way a linear structure can be animated. The unexpected and spontaneous fusion of colour and moments of uneven fabric give motion to this surface.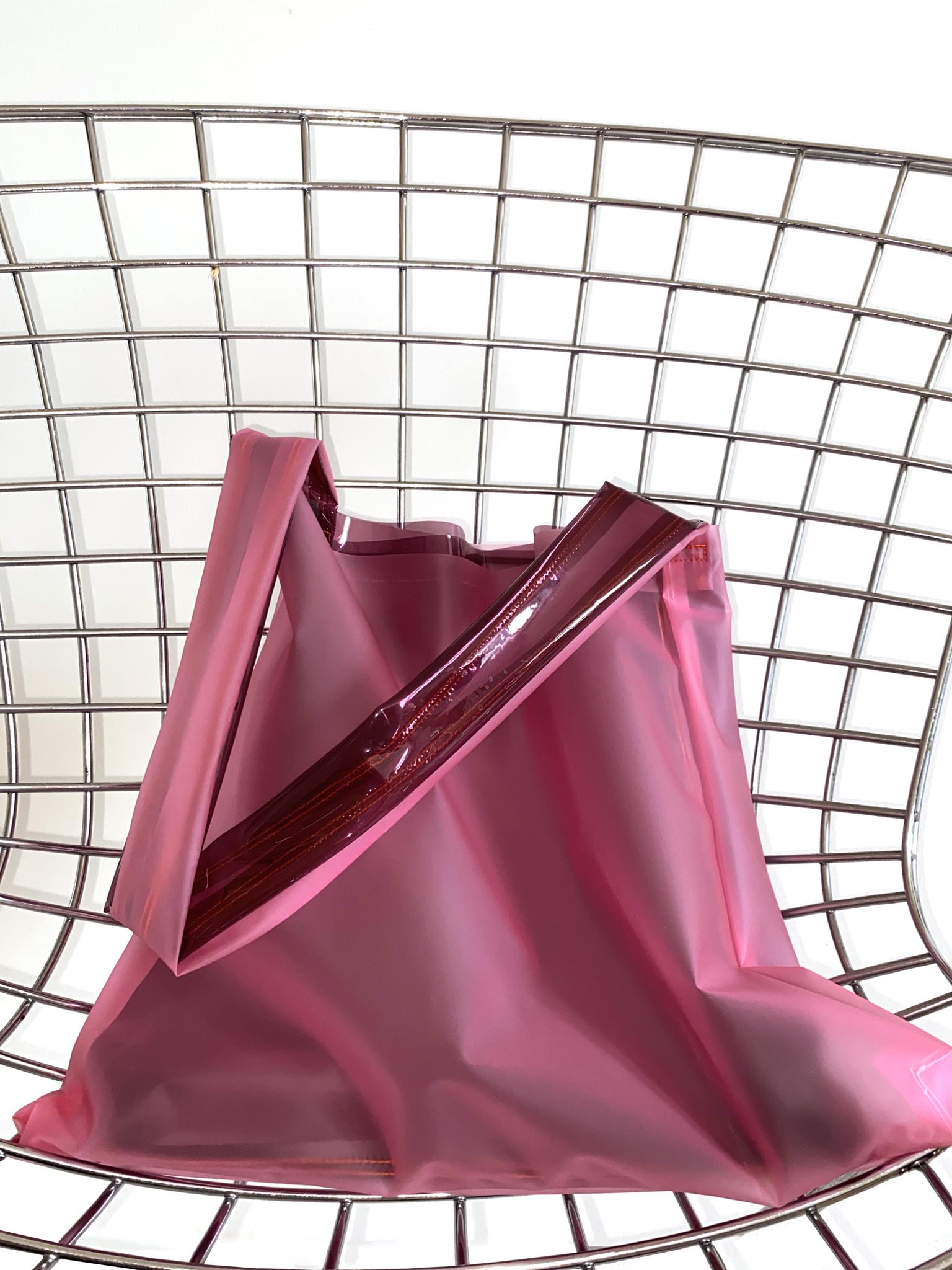 Placing my off-cuts against a white background as if just scanned emphasises the authority of their formal qualities. They appear as if against a pane of glass and yet retain their depth. Our eye wants to understand how the images are layered over the fabrics. For me, the off-cuts are a chance for our eyes to wander. The off-cuts ask how something so fixed and rigid as a grid, pre-cut piece of fabric can be transfigured through multi-media manipulation.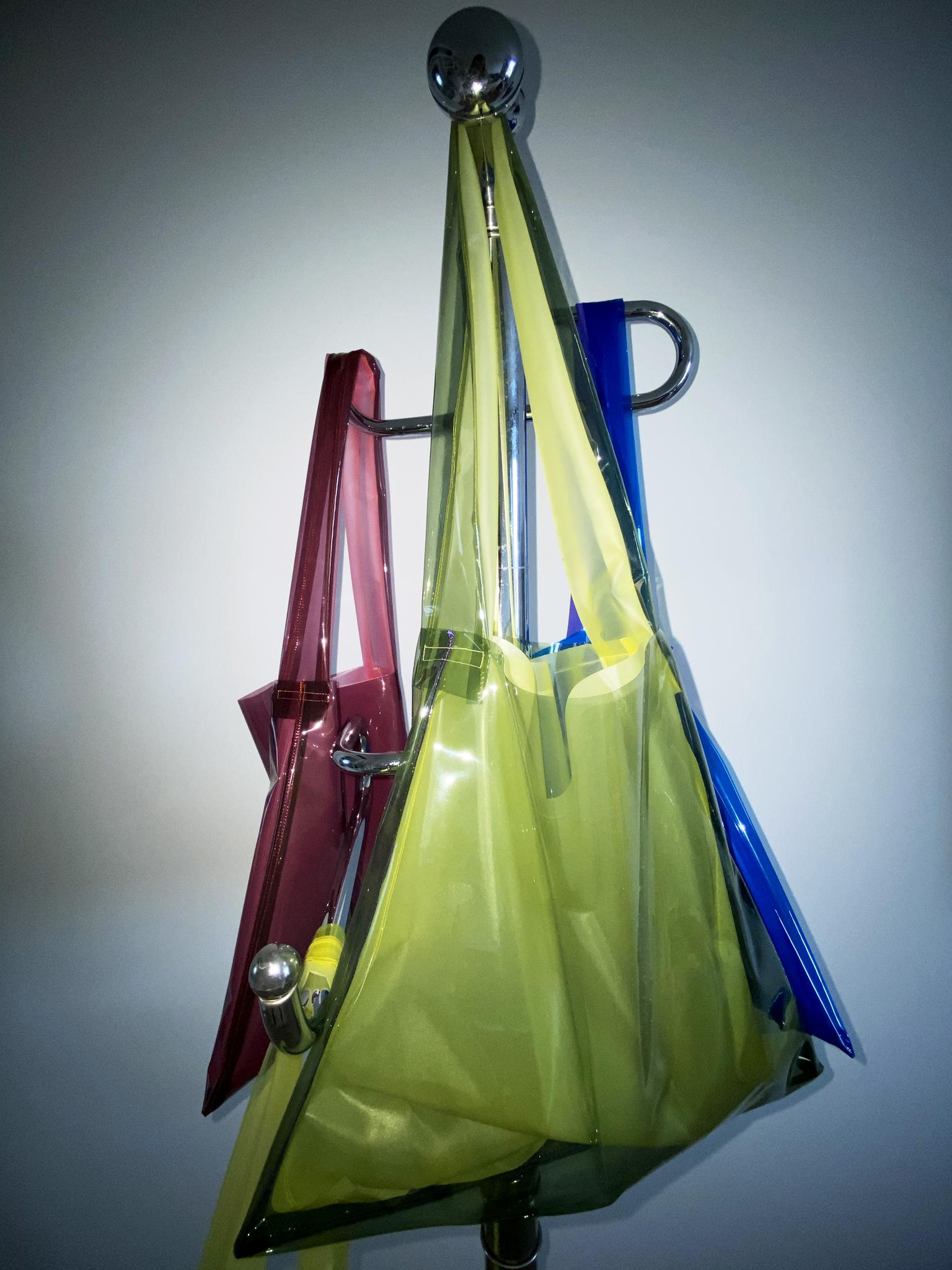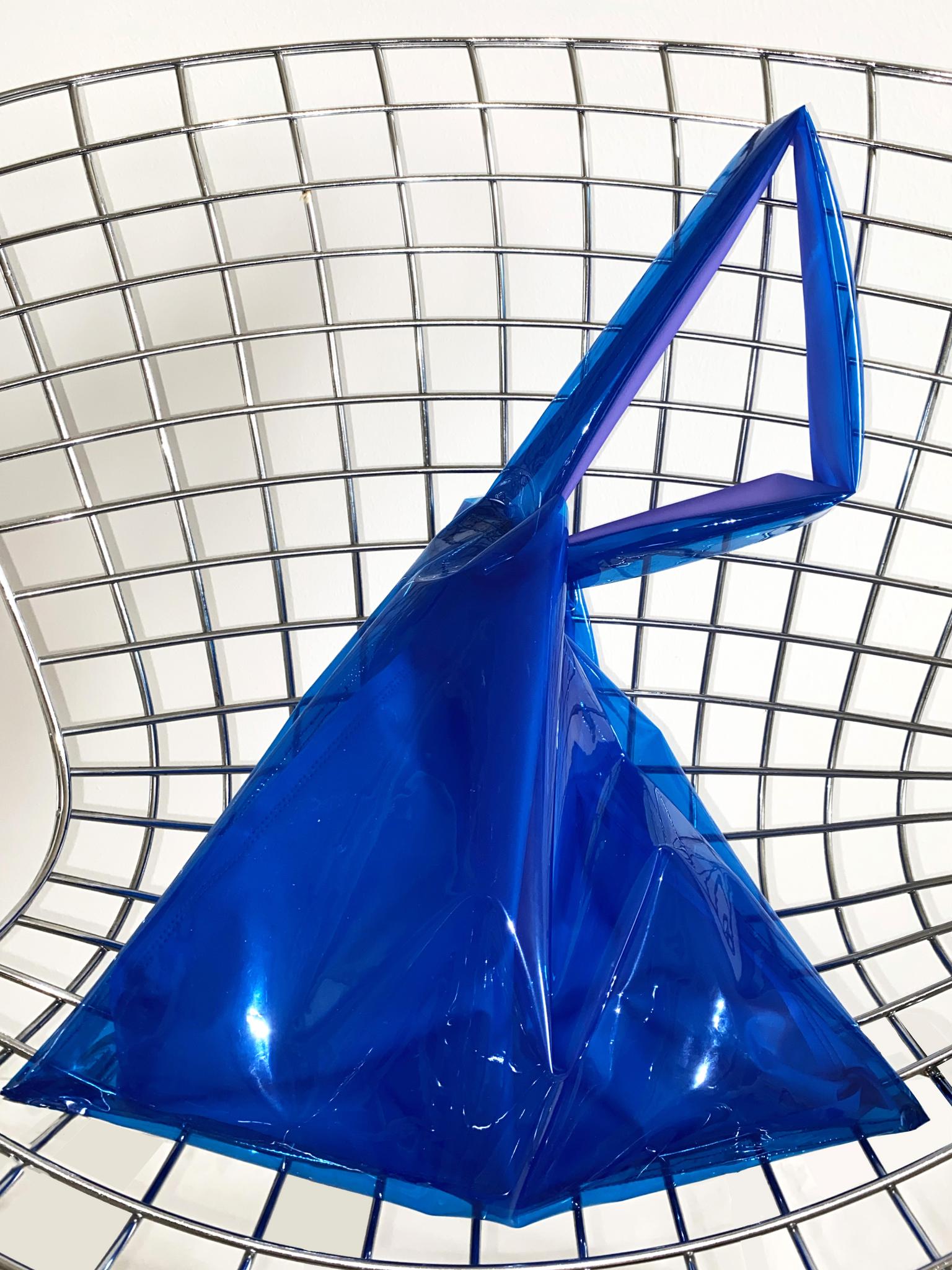 Tash Law is a fashion designer living in Milan. She runs Tiny Tote Universal (IG: @tinytote_universal), a handbag company. She read History of Art at Cambridge, and her design practice frequently draws inspiration from visual culture.