Valeria Burmistrova: Ancient stone, new sculpture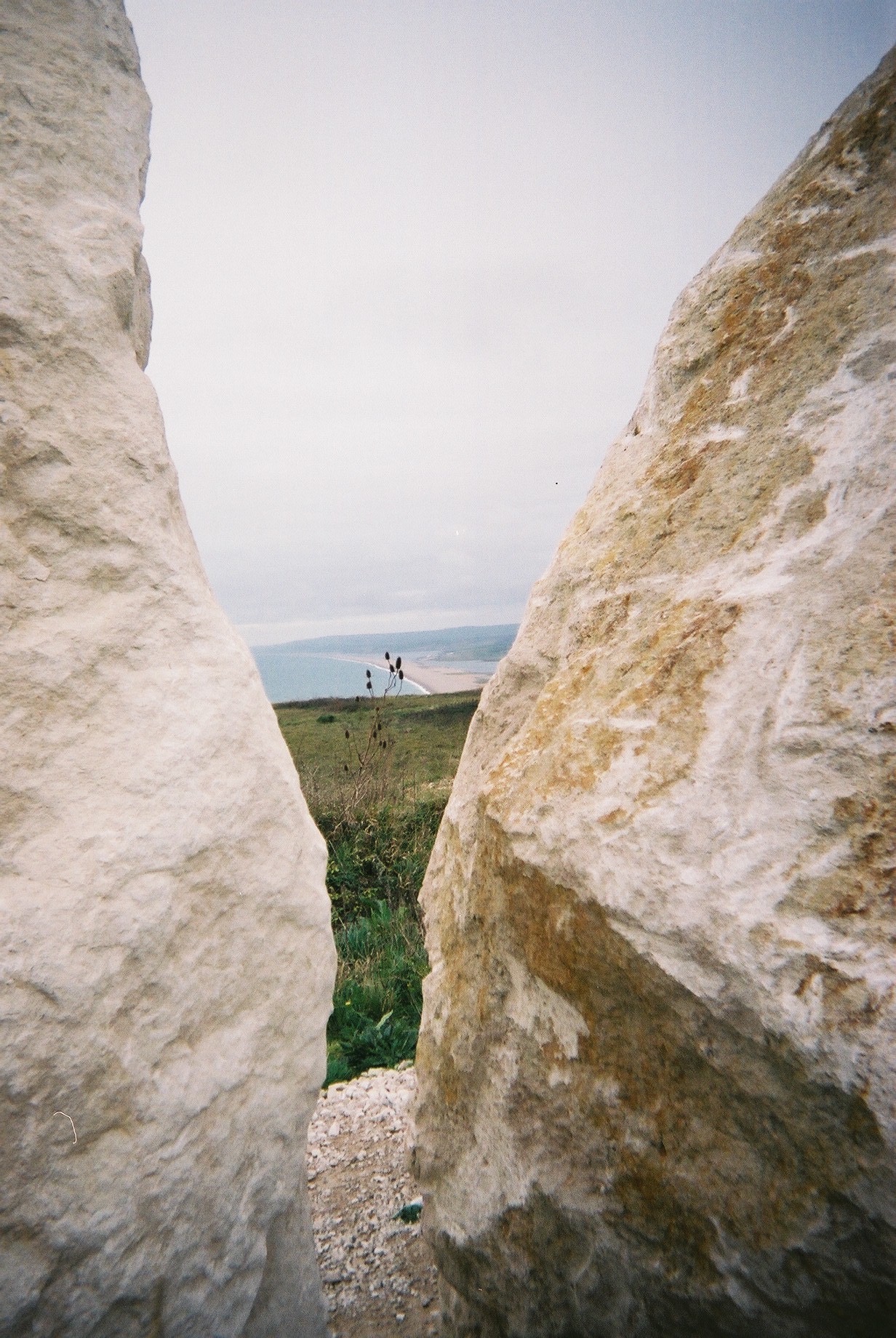 To arrive at the Isle of Portland, you first drive along Chesil Beach - a narrow strip that connects the mainland with the island. The first time I came to the island I became fascinated with its unique landscape and history, and over an extended period I have been going back to learn to carve Portland stone and find new ways to engage with the material.
Living on the island and being immersed in the landscape profoundly changed my perception of time. The stone which covers Portland's landscape has formed 150 million years ago; it holds a vast amount of geological memory, but you also have the relatively recent history of the stone being quarried to build some of London's key landmarks. These two threads of time became the starting point for my sculptural explorations.
When you walk around the old quarry it can be hard to distinguish between natural landscape formations and where it has been intervened and extracted by the quarrymen. However, what is powerfully evoked is a sense that large volumes of the stone have been taken out by observing the exposed geological layers left behind.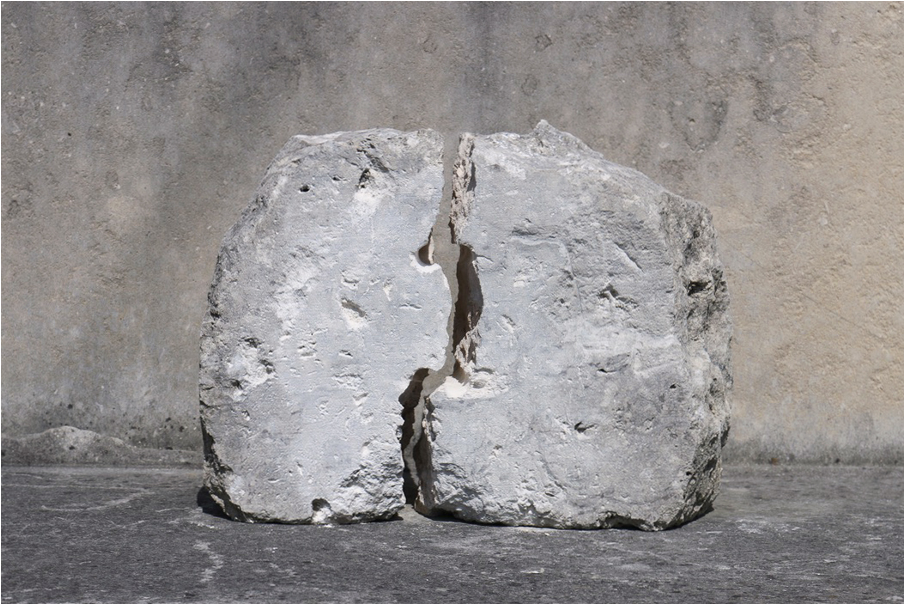 There is still a small local community living on the isle of Portland. Many residents have grandparents who quarried the stone by hand. I met a man who still holds onto the communities' traditional knowledge base. Historically, the quarrymen knew where the natural fault lines - gully lines- run underground and a team of men would begin the process by splitting a large rock. Material memory is embedded into the landscape and the community of Portland's heritage.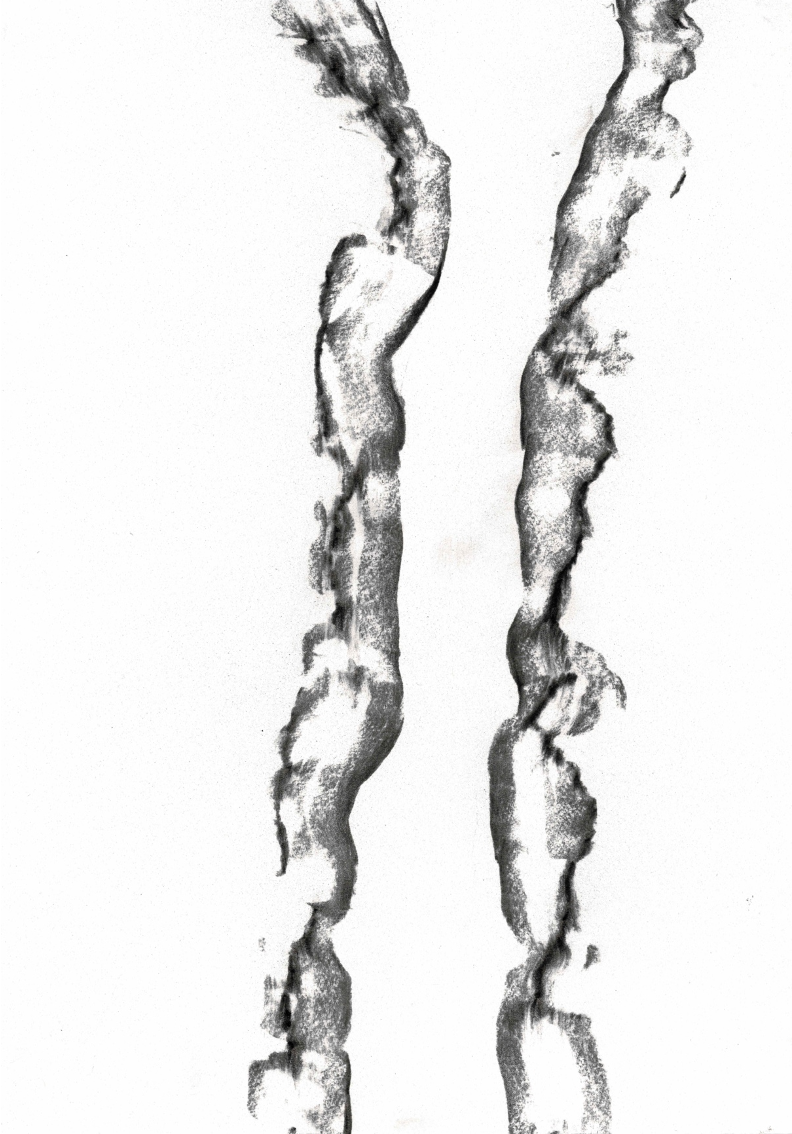 My process sought to physically evoke the forms and techniques from quarrying. I first drew studies of rock formations, and then selected a stone that I cracked into two pieces prior to casting. My sculptures are of the rock both materially and conceptually. The beauty of the process is that you do not choose where the stone will split. The material itself has its natural weak points that turned into a hairline crack under the pressure of the hammer and then formed the unique outline of the sculpture.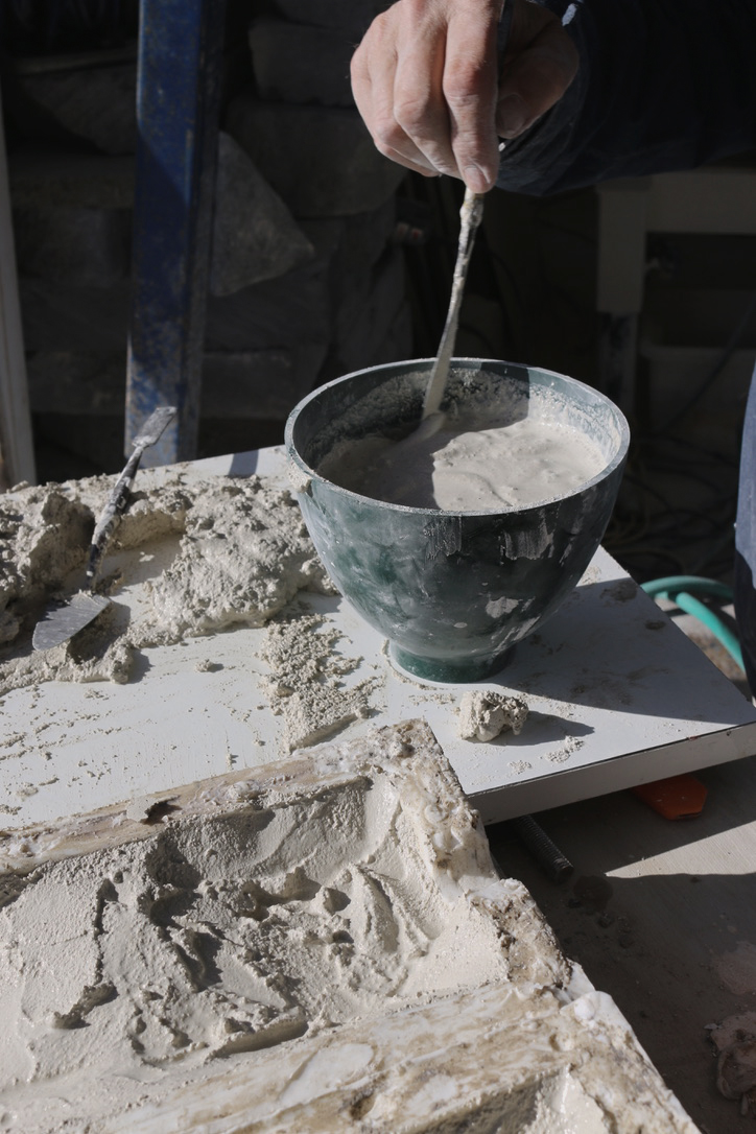 I started the sculpture with no fixed idea of the form, letting the process and innate materiality of the stone guide me. The sculptures are casts of the negative space that was created by cracking the stone and represent scaled-down gully lines left exposed in the quarry. The sculptures are cast using a cement mixture made from crushed Portland stone symbolising a process of repairing the land and recycling back to the landscape.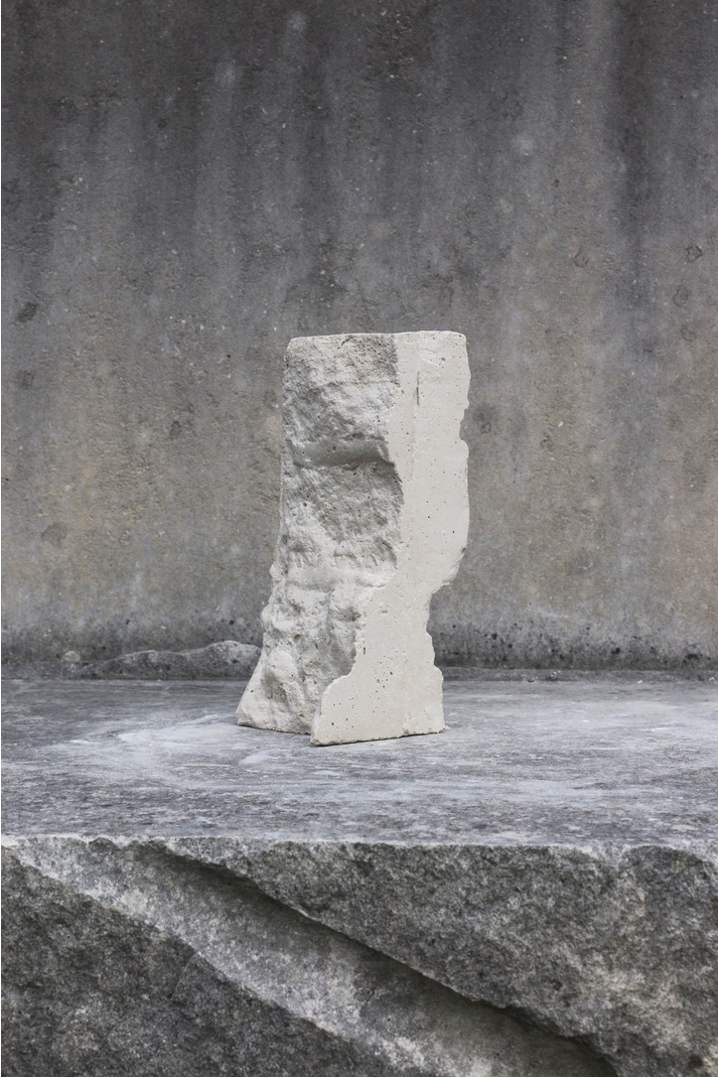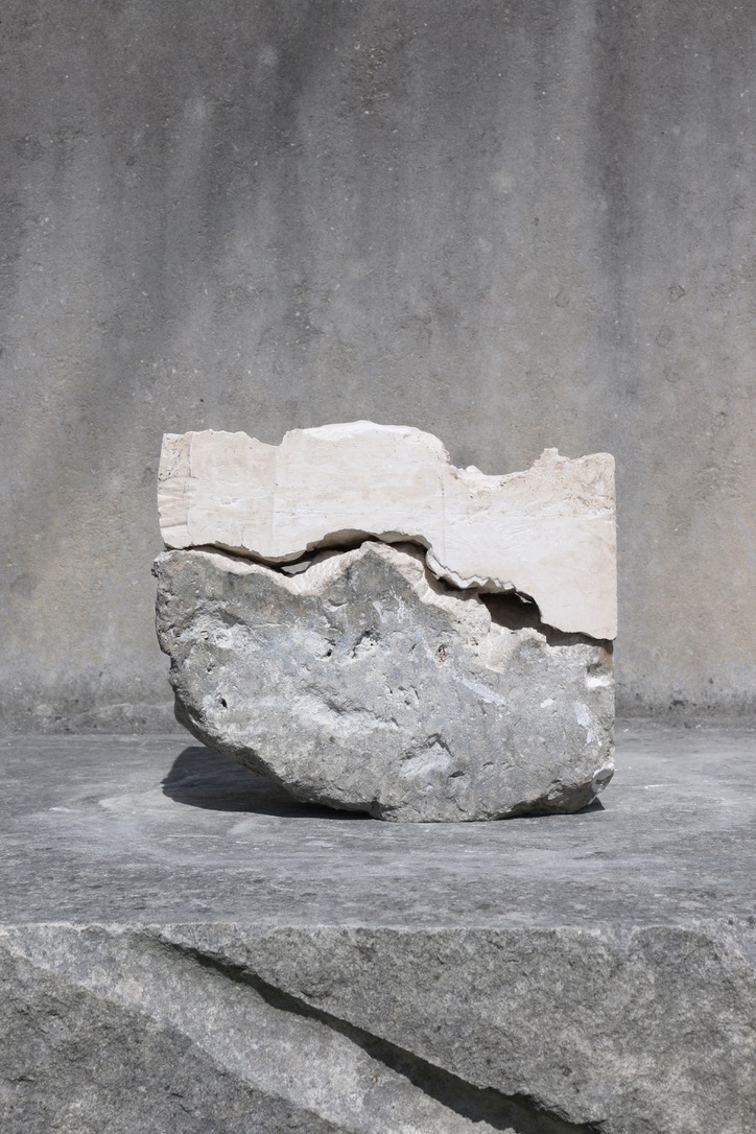 Valeria Burmistrova is an architect and sculptor living in London. Twitter: @valeriaburmist, Instagram: @valeriaburmistrova